There is no growth without change, whether in business or in life. But we resist change because it is a challenge. We often wait until it is inevitable. Until something happens that forces us to act. We basically wait for life to throw a bug at us. And when it does - which it so diligently loves to do - we have two choices. We can see it as an obstacle, or we can see it as an opportunity to grow.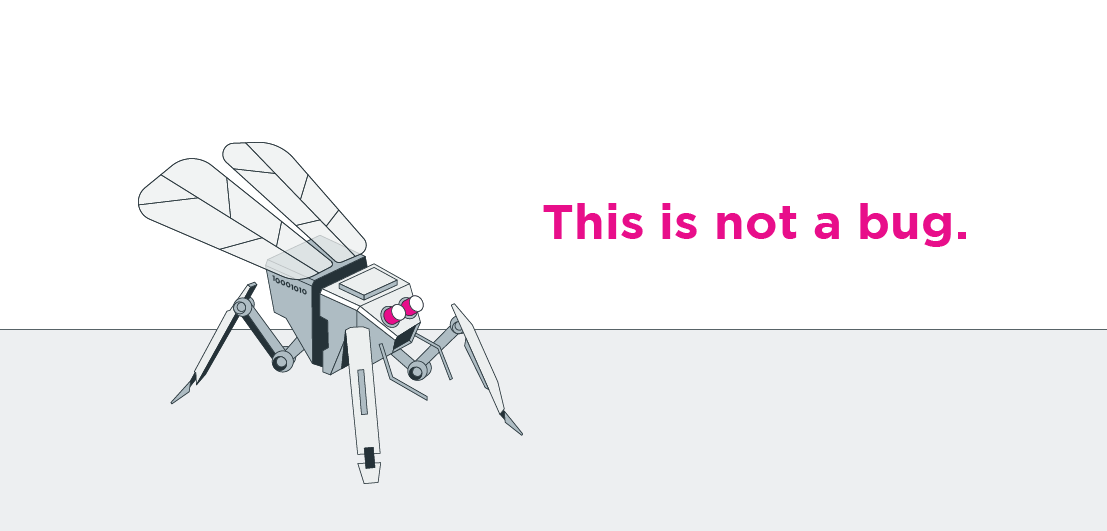 XLAB helps businesses on their digital transformation journey with IT automation, modernization, and remote desktop solutions that help them grow and outpace the competition. And since we are known not only for our expertise but also for our fun side, we took on the challenge of presenting transformation in a playful way for our 2022 t-shirt.
Every year we design a special motif for a t-shirt, always carrying a special meaning that motivates us throughout the year. Last year we emphasized the value of every little thing that makes our lives – and ourselves – extraordinary, and the year before that, we emphasized the importance of putting values above all.
This year, our drive to add a dash of playfulness to everything we do has resulted in a flying, funky, futuristic creature, carrying an important message. A bug is never just a bug. A mistake is only a mistake if we don't see it as a chance to pause, reflect, and take the opportunity to improve, upgrade, grow. Transform. Get it? Because XLAB helps businesses transform. Brilliant, we know 😉
Creating our XLAB t-shirt, which connects and represents us, is a challenging but fun process - from gathering the first creative ideas to seeing exciting reactions to the final design. We captured these moments in a short video:
To sum up: you can't avoid bugs. Life will always throw them your way, it's whimsical like that. But you can seize the chance to become greater, stronger, and more powerful. What we're saying is: where everyone sees a bug, be the one who sees it as an opportunity to evolve.
So our New Year's wish to you all is this. When life throws you bugs, remember: This is not a bug. It is an opportunity to transform. Upgrade. Evolve. Fly. Happy 2022!