In addition to becoming Entrepreneurial Star of the Year, XLAB has received another exceptional recognition in the same week. We have won the Red Dot Award, one of the most prestigious design awards in the world, for the ISL Online remote desktop software interface and user experience design.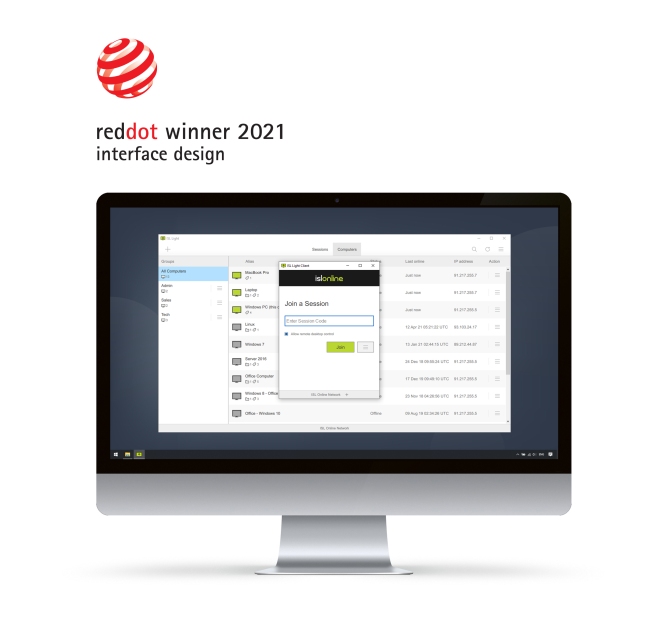 "We have been chosen among thousands of designers, agencies and businesses from all over the world, that have presented their creative projects in the Interface and User experience design category. This is an important acknowledgement for our team," Jure Pompe, XLAB Managing Director, shared his excitement of receiving the internationally recognized seal of design excellence.
Among 20,000 design entries from more than 70 countries, the international Red Dot Jury, consisting of 24 unbiased and renowned design experts, chose the winners based on the creative idea, the form and the communicative effect of the submissions. Only those works that impressed the experts with the outstanding quality of their design received the award.
"The fact that you managed to stand out in such a strong and international field of competitors and impress the experts is proof of your design skill. Your award-winning project is outstanding," said Prof. Dr. Peter Zec, founder and CEO of Red Dot. "A strong brand and its strict management have always been important elements in creating customer loyalty. Now more than ever, brands offer the opportunity to be different and to identify with something. As a winner of the Red Dot Design Award, you have proven this and created a consistent yet modern brand image that embodies authentic values that help guide the customer and create trust," he added.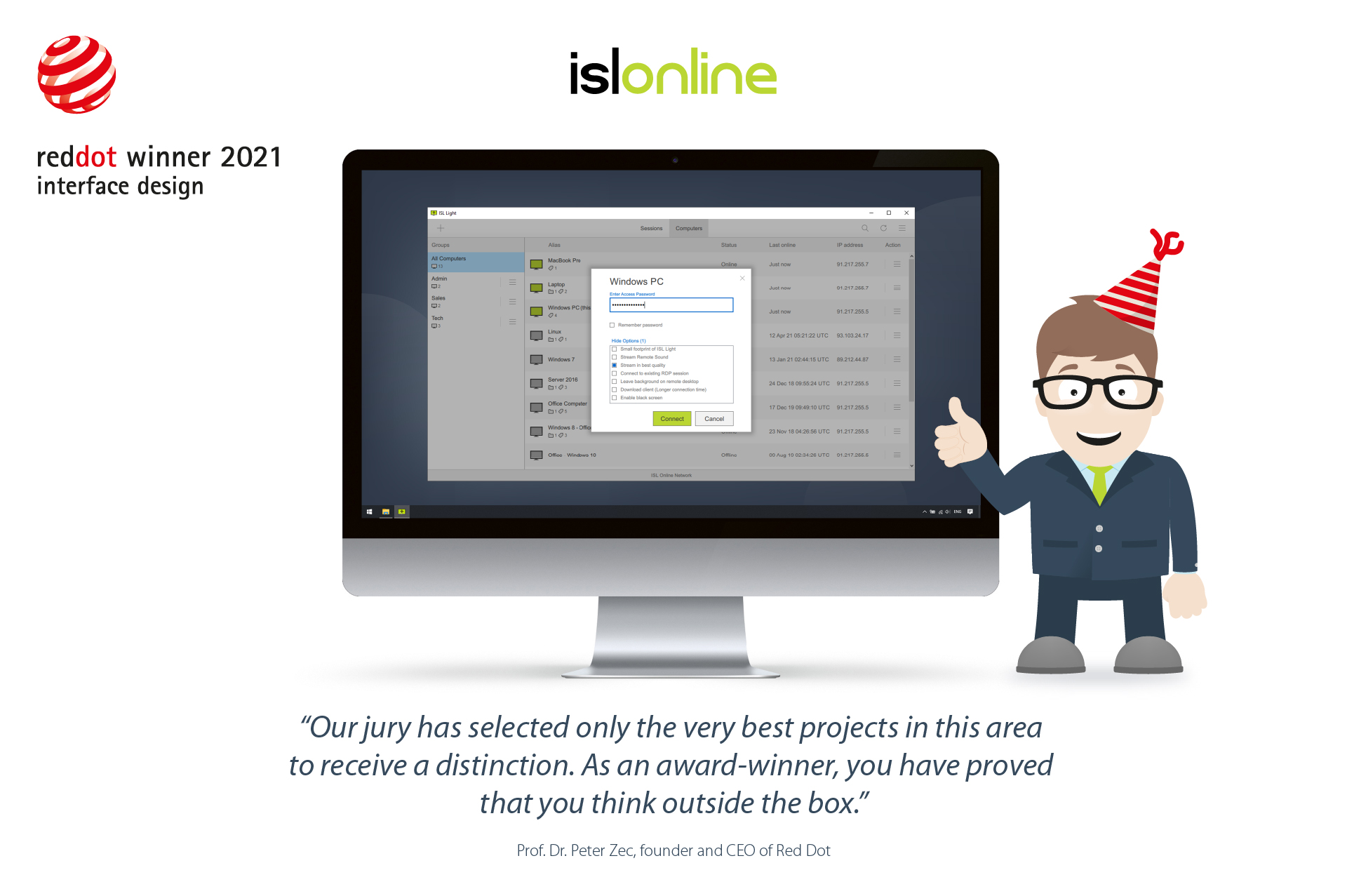 Minimalistic user-oriented design: ISL Online is extremely easy to use
ISL Online, a reliable remote desktop software, enabling to remotely access, support, and manage devices from anywhere in the world in a second, is used in all industries around the world, so it's very important all types of users find it easy to use. Clear navigation and structured design enable users to effortlessly access and efficiently operate remote devices, draw on the remote screen or even look through the remote camera.
Thanks to the intuitive and simplistic design of ISL Online, businesses which recently had to switch to working from home, can quickly enable their employees to access their office computers from home and work as if they were sitting in the office.
So the simplicity and ease of use are what ISL Online team strives for and receives a lot of very positive feedback from users. And now the efforts have finally been crowned also with the Red Dot Award. Congrats, team!