While new technical solutions are constantly being introduced to defend against various cyber threats and attacks, the human factor remains the weakest link in cyber security across all business sectors. Hence, there is a huge need for cyber security experts as well as building expertise among IT and non-IT profiles. The world needs highly skilled, multidisciplinary cyber security professionals who are well prepared to deal with a variety of sophisticated cyber security threats, and as such actively contribute to society welfare.
But how to achieve this? A fun and efficient way to gain valuable cyber security experience and knowledge is through hands-on training on a cyber range platform. And that's exactly what our recently completed CYBERWISER.eu project was all about. 30 months of dedication, hard work and successful collaboration between 9 partners all working towards the same goal, resulted in a training platform that boosts cyber security proficiency for students and professionals of all skill levels. Sounds cool, right? Let's take a closer look.
CYBERWISER.eu training platform
The CYBERWISER.eu platform consists of a state-of-the-art cyber range platform, a flexible virtual environment that can host various training scenarios, consisting of virtual networks and machines that may contain security vulnerabilities. Trainees using a cyber range can learn and test their skills by attacking the virtual infrastructure or defending it by fixing the vulnerabilities. They can also play against each other, with one team attacking and the other defending.
The platform also includes tools to more easily assess trainee performance, automate attacks, perform vulnerability scans, assess risk, and assist trainees and instructors in a variety of ways. A rich set of training scenarios is prepared in advance, but the platform offers users the ability to develop their own cyber range scenarios by customizing the entire virtual environment to their wishes. An integrated learning management system contains training materials and theoretical quizzes to accompany the practical exercises.
The developed solution was successfully piloted in a university environment with graduate and postgraduate students, in two different business sectors (transport and energy) with employees with both lower and higher levels of cyber security knowledge, and tested by the professionals from external organisations participating as open pilots from different sectors and skill levels.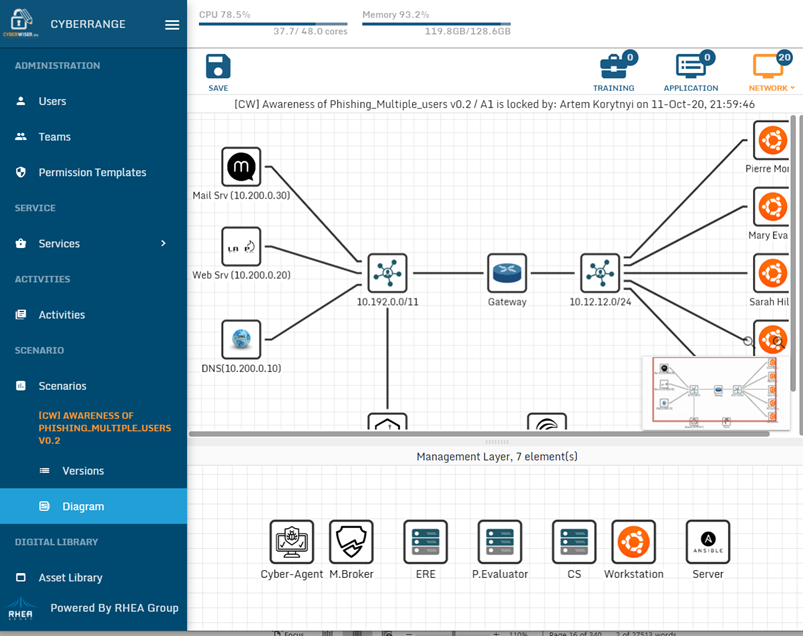 Pick the right training for your needs!
Whether you are a student with limited cyber security knowledge or a professional looking to further improve your knowledge, the CYBERWISER.eu training platform is the thing for you. The project team has launched four commercial packages, specifically designed for different profiles and skill levels. The packages contain increasingly advanced components, scenarios and customization options.
XLAB's role
In CYBERWISER.eu, XLAB developed components to automate attacks and detect vulnerabilities by trainers and trainees, Attack Simulator and Vulnerability Assessment Tools. XLAB also contributed to the design of several training scenarios, realizing the necessary vulnerable services and networks for learning, provided some integration components for the platform and monitoring sensors to detect attacks and other actions taking place inside the training environments.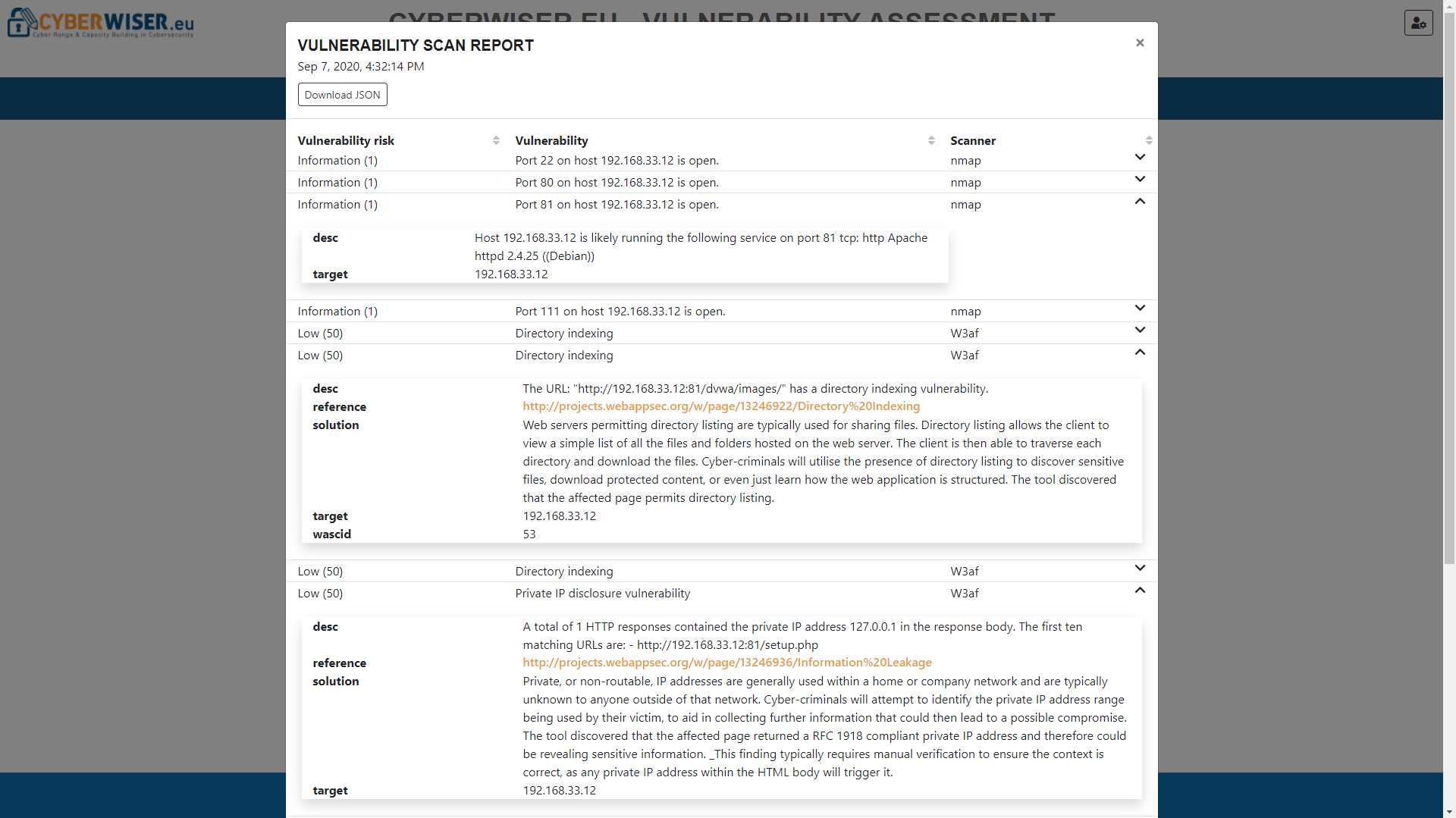 The final review of the CYBERWISER.eu project took place on the 22nd of April 2021 and marked the successful conclusion of the project.