The motive of XLAB t-shirt for 2023 is: ramen! Why on earth did we choose ramen to motivate and guide us in the coming year? The answer is simple: Because why not?! Ramen is nutritious, comforting, customizable, delicious and just plainly awesome! It's universally loved, it warms your soul and fills your heart. If that's not motivating enough, we don't know what it is.
This comforting food that has taken the world by storm teaches us that to be a success, it's not about abundance, it's about being genuine, and most importantly, adding a dash of magic. It's all about knowing who you are, having strong foundations, and finding that special spice that combines everything into a unique whole.
That's what XLAB is, a mix of expertise in IT automation, AI, and remote desktop, strong culture and values, and the special spice that makes us us - teamwork.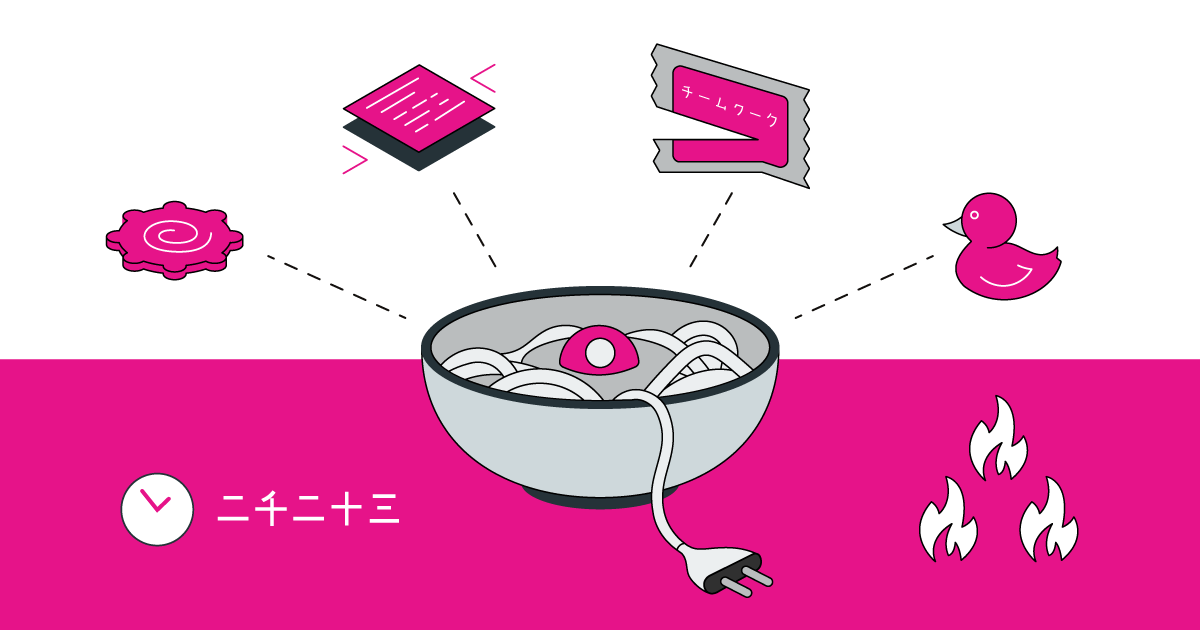 How to make XLAB ramen:
Start with a few key ingredients to establish a strong foundation. In our case, that's our expertise in remote desktop, IT automation, and AI. Remember that it's not the quantity that matters - a few ingredients are enough, as long as they're of high quality.
Add the one thing you can never do without, in food, in business, or anywhere else in life: fun. In XLAB, we dare to be bold, funky and geeky, and we know how to have fun.
Take it up a notch by adding carefully chosen herbs and spices. In our case, that is a special mix of strong culture and values, igniting our passion. 100+ passionate minds, one mission. Get IT done. It's about being inspired, dedicated, and genuine. Our values guide us through and beyond, thinking outside the box doesn't cut it, and we do it all in our own special way - the partnership way. We are there for our partners, clients, and each other. That's what sets us apart and gives meaning to everything we do.
Top it off by sprinkling a signature spice, blending your ingredients into a deliciously irresistible dish. Our special spice, combining all ingredients together to create a unique whole is teamwork. It's all about working together, growing together, making a difference together, creating better technology – and world – together.
And that's it, you've cooked up an unstoppable mix. Just grab those chopsticks and dig in!
Make it your own!
As said, ramen is customizable, the point of it is to make it your own. Just follow basic steps:
find your passion and excel in it,
let honesty, integrity, and team spirit guide you,
be inspired, dedicated and genuine,
never forget to have fun and be funky,
and find that spice that makes you shine!
So our New Year's wish for you all is: Find your signature spice, blending who you are into an unstoppable mix. Dazzle the world. Happy 2023!