Partnership means working with like-minded people. That's the best part. Getting to know fascinating individuals, developing and enriching ideas together in order to make great things happen. That's why we value it wholeheartedly. And everything falls into place when our paths cross with people like Roger Kilian-Kehr, Chief Data Officer at Messer Cutting Systems and Managing Director of MesserSoft.
Messer Cutting Systems has been a global supplier of cutting-edge technology, products, and services for the metal-working industry for more than 120 years. MesserSoft is a fully owned subsidiary responsible for the entire software product portfolio of Messer Cutting Systems. As industry pioneers, active in more than 50 countries, they don't just manufacture the machines and other products, they also offer complete solutions and concentrate on the digitalization of their products and processes for optimizing production via software. To achieve it they willingly share their know-how with strong partners.
And that is where XLAB comes into play. Our mission is IoT enablement of Messer cutting machines and integration into a Cloud environment by our strong expertise in this field.
What's more – we share the same values: sharing knowledge, creating strong partnerships to optimize and simplify processes, to reach intelligent solutions faster.
In doing this particular business we have the pleasure of working with Roger Kilian-Kehr, technology and strategy leader and senior manager in enterprise software, telco and machine tools industry - an expert in building up and leading innovation-oriented teams from the ground up.
He shares our belief that active contribution and engagement are vital. "I like to work in a team that consists of people who are smarter than me. I do not need people who only do what I tell them, but also suggest ways forward", he says.
What does IoT mean to him, what are the challenges with introducing IoT into his industry and why they chose XLAB?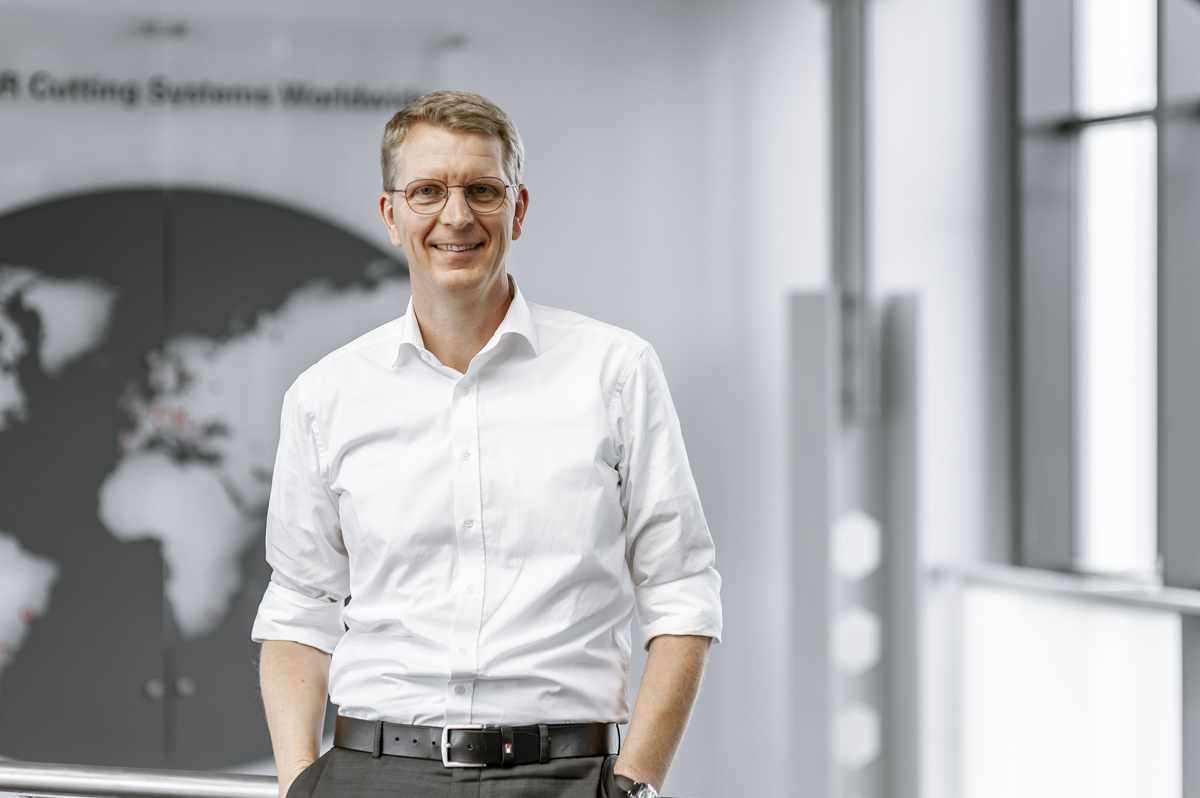 Roger, what is your role in Messer Cutting Systems?
I am responsible for providing modular solutions to our customers in the area of what today is often called Industry 4.0. One technical enabler is IoT – the capability to capture data from machines as they are in operation and create business value out of this data. Our machines are cutting metal plates using laser, plasma and oxyfuel thermal cutting processes. Additionally we offer tools for drilling and milling.
What does IoT mean for you?
Collecting machines' data and giving it to key decision makers in our customer's environment - from people in plant management, production preparation and planning, machine monitoring, the ones overseeing maintenance, to business analysts and CEOs - so they know the productivity capabilities of machines, can react in real-time to technical problems, anticipate financial investment, etc. We aim to make the collected data easily accessible to all key stakeholders in the business to increase transparency, prompt action, and real-time information. That is one part of the IoT story.
The other part is finding the best way to offer customers services to minimize their production downtimes. One such approach is predictive maintenance which tries to predict machine downtimes based on continuous monitoring of machines in operation. For example, if we know what errors happen on the machine, we can identify patterns or abnormal behaviour which allows us to provide proactive guidance to customers to check their machines before they break.
In both cases, we need to set up the software that allows us to collect data to process, analyze and deliver it to different tools and applications which we can ultimately offer as a service to our customers.
What are the specific challenges regarding the introduction of IoT in your industry? Why XLAB?
We work in a harsh industrial environment and there are certain aspects we need to take care of: software that is running fast enough to not interfere with the real-time needs of our machines, efficient, reliable and secure data transport between different systems. To achieve that we need to solve all kinds of technical and IT-related problems and this is where XLAB comes into play.
The environment in which we build IoT infrastructure is very technically challenging, so we were searching for a partner who could help us build it. We need people who know what they are doing. People, who are technically savvy and have a deep understanding of what hardware, software, and the interplay of both is. And what's more: they need to be creative and come up with their own ideas.
I like to work in a team that consists of people who are smarter than me. This is very action and goal-oriented type of work so I do not need people who only do what I tell them, but also suggest ways forward themselves.
And this is why I came to XLAB. Based on my past experience I knew the company's spirit and technical savviness of people perfectly match my expectations. What I really like about XLAB is the fact that there is such a large quantity of knowledge fused in a small team.
What's the best part of working with us?
I really enjoy working with XLAB's team, because it is the right combination of people: we all – each and every one of us – actively contribute something. We are all very deliverable focused. Even though I am not developing on my own any more, I believe I can help by sharing my expectations and my experience as a software architect. And I also learn as we go, too. On top of that, I admit that I really like Slovenia, it is a beautiful country. I just spent my summer vacation this year in the Lake Bohinj / Triglav area and Ljubljana.
What is XLAB responsible for?
XLAB is focusing on the IoT infrastructure that includes data collection on our cutting machines, the gateway architecture and implementation and aspects of software deployment and lifecycle management. We have other partners that focus on the Web applications present and visualize data to the end users data. Customers might not see the part that XLAB is producing, but it's crucial for enabling the whole system.
What are your next steps?
The whole team did a fantastic job from the very beginning. Initially we were a very small team building the first MVP within 7 months that enabled us to start a pilot project with a key customer of Messer Cutting Systems. We went from on-premises deployment to Cloud and made huge steps forward in simplifying the installation effort on the customer side. Now we are in the very final stages to offer the complete solution globally which will go live in the fall, the biggest milestone so far. Next year we will scale up and will look into lifecycle management and other technology integration challenges.
Partnership means working with like-minded people. That's the best part.