9.7.2015. New ISL Light 4 remote support software, developed by ISL Online, expands the super-fast desktop sharing technology to Linux platform.
ISL Online Linux users can now enjoy a fully redesigned graphical interface with a modern toolbar for more efficient remote support.
New software architecture assures simultaneous development of new features and updates on all platforms Windows, Mac OS and Linux.
ISL Online, a pioneer in the secure remote desktop industry, has released ISL Light 4.0.3, which expands the support to Linux platform and completes the series of releases of the fourth generation of state-of-the-art remote support software.
"ISL Light 4 remote desktop software is based on a totally new architecture, which unifies the Windows, Mac and Linux development. This means we now develop features simultaneously for all platforms, which allows an even better cross-platform performance of our remote desktop software," explains Jure Pompe, the CEO at ISL Online.
What is new for Linux users?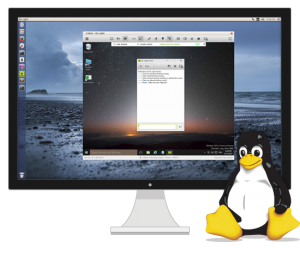 When switching from ISL Light 3 to the latest version 4, ISL Online users will notice a significant change. The most obvious one is a completely new design of the graphical user interface with a modern toolbar, which keeps the most important remote desktop tools always at the supporter's hand, thus making remote support easier.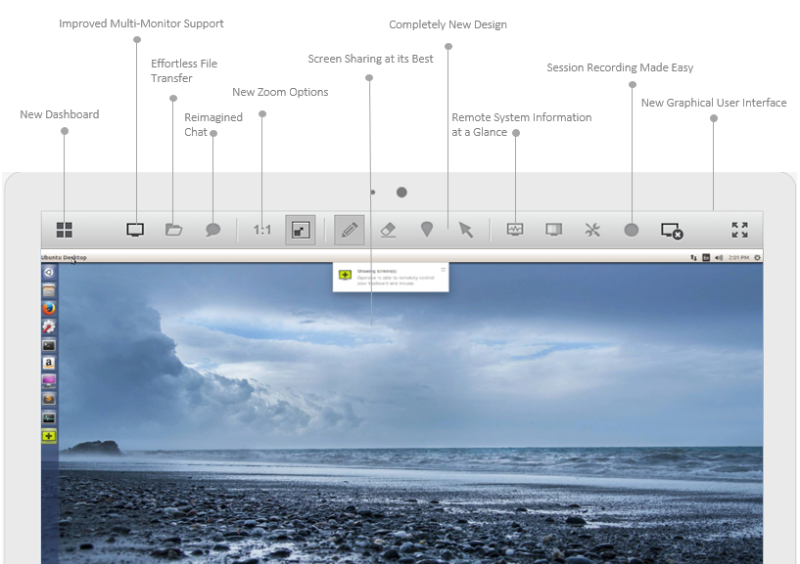 Connection time to a remote computer is now much faster and can come down to as little as two seconds. The new ISSC technology, which allows super-fast desktop sharing, has beefed up the performance of the Linux computers putting them in line with Windows and Mac.
There is a new dashboard, which allows users to easily toggle between remote support for clients and remote access to unattended computers. The remote system information view is also worth mentioning; it is now presented in the infographics with attractive visuals, which offers a supporter a fast and transparent insight into CPU, memory, data drives and other crucial information about remote computers.
Important updates and fixes for Windows and Mac
Being the initial fourth generation version of ISL Light for Linux, the focus of this release is on this platform, however, Windows and Mac users can expect some important improvements as well. ISL Light 4.0.3 allows better integration of the program into other existing systems. "The integration of a remote support tool into a company's existing systems has become a key feature in the last few years and a large number of our customers request such integration, for instance, into CRM software. Our latest ISL Light release carries new integration possibilities and optimises the integration process," says Jure Pompe, the company's CEO.
Fixed and newly added simple command line arguments allow the customisation of ISL Light permitting the users to make desired shortcuts when logging in or connecting to a remote computer and increase the performance of the support process. ISL Light now supports silent installation without displaying installation process pop-up windows.
The new ISL Light 4 is free of charge for existing ISL Online users. SaaS users will get the latest remote support tool automatically. However, if a user has the program saved to his/her desktop, it is recommended to download the new ISL Light 4.0.3 from ISL Online website and replace it with the old one. Server license users, having the ISL Online software installed on their own server(s), will need to follow the instructions to upgrade their Server license.
For more information, visit http://www.islonline.com/remote-support and read our blogpost.
About ISL Light
ISL Light, first released in 2003, is remote support and remote access software, designed for IT support professionals, who need highly secure ad-hoc remote access to nearly any device or system, anywhere in the world. It combines ease of use required by consumers, with administrative management capabilities required by IT. Over 200,000 business users like Konica Minolta, IBM and IDEXX trust and use ISL Light to create more than 10 million sessions yearly. ISL Light is a trademark of ISL Online (www.islonline.com).