ISL Online has released ISL Light iOS 3.0, a mobile application for remote access and remote support, which is now fully compatible with iOS 7 and optimised for iPhone 5S. It comes with a new live chat layout.
ISL Online, one of the leading providers of remote desktop and web conferencing software, has recently announced that the new ISL Light iOS 3.0 is available for free on the App Store. ISL Light iOS, now fully compatible with iOS 7 and optimised for iPhone 5s, is a cloud-based mobile app for a secure remote desktop. After logging in, users can easily connect from their iPhone or iPad to a remote computer, even if it is unattended, and control a remote desktop or offer a remote client professional technical assistance.
The latest ISL Light app for iOS, available in 19 languages, comes with improved performance and a redesigned chat feature, which now matches Apple's messages look. During a remote support session, a supporter can start a chat to communicate with a remote user.
With over 10 million sessions yearly and an uptime as high as 99.96% ISL Online is a guarantee for reliable remote desktop software with high security standards working on all major platforms and devices: Windows, Mac, Linux, iOS, Android, and Windows Mobile.
More about the ISL Light App for iOS:
[[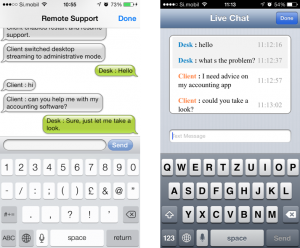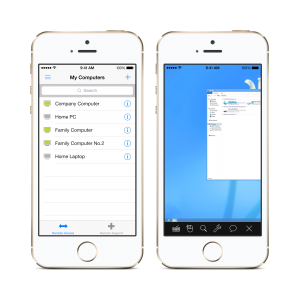 ](new-vs-old-chat.png)](iphone5s-light.png)