ISL Online, one of the leading remote desktop providers, has announced the release of ISL Light 3.1 for iOS, available free on the AppStore. The latest app lets an operator provide instant remote support for iPhone or iPad users.
Troubleshoot iOS devices from a remote computer or another mobile device
The new ISL Online mobile application brings its users one step closer to iPhone and iPad end-users. An operator starts the ISL Light application on his/her computer or mobile device, while the client downloads the ISL Light 3.1 app on the AppStore for free and joins the session. Once connected, the client can easily send real-time screenshots to the operator. The remote screen captures instantly appear on the operator's screen allowing him/her to help the remote iOS user resolve issues and configure settings.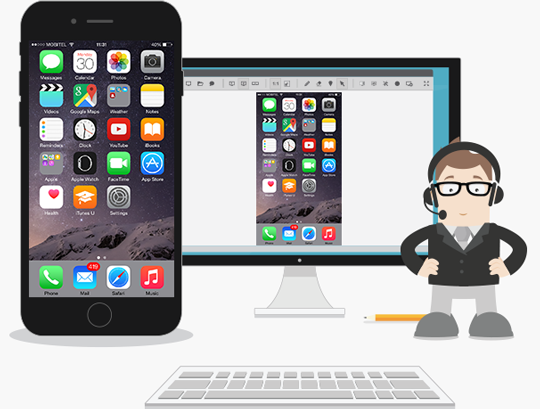 "Due to Apple's strict policy against controlling their mobile devices remotely, ISL Light 3.1 for iOS is the best remote support tool we can offer to our customers at this point. However, we are continuously monitoring the situation. If Apple should relent and come up with an approved method, we are prepared to offer the ability to remotely control iPad, iPhone and iPod touch," explains Jure Pompe, the CEO of ISL Online.
Beside the possibility of viewing the remote iOS screen through automated real-time screenshots, ISL Online has added another new feature and called it visual support. It empowers end-users to automatically share their camera photos with operators to provide a clear picture of the mobile device's cables, charger, headset and other real surroundings. As an image is worth a thousand words, by looking at the photo a technician can help the client more efficiently, for instance, to connect the cables properly.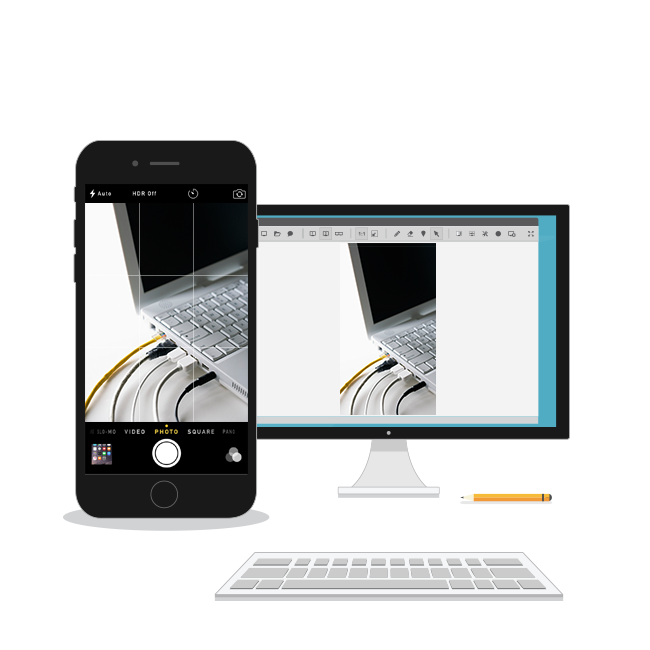 Other enhancements towards an even better performance of ISL Light 3.1 include a possibility for server license users to join a session directly from a webpage, a redesigned layout supporting iPhone 6 and iPhone 6 Plus, and a few bug fixes. According to Apple's estimation iOS version 6 is installed on less than 2% of all iOS devices, which is the reason ISL Light 3.1 no longer supports iOS 6.
Access and control a remote computer from an iOS device
The latest app continues to provide excellent remote access and support from iOS mobile devices for remote computers or other mobile devices. It grants users to easily connect to any remote computer (Win, Mac, Linux) and control it from their iPad or iPhone. A user can either offer remote  support to a client having technical problems with a computer, or remotely access an unlimited number of unattended computers to monitor them, install updates, perform a periodical check-up and other maintenance tasks.
A complete list of improvements and full release information is available at ISL Online's official website. Users can download ISL Light 3.1 for iOS on the AppStore.
Note to the users
ISL Online remote support offers many capabilities of interaction with iOS devices. However, full remote control of the iPad, iPhone or iPod touch devices is currently subject to terms and conditions of Apple. Apps trying to bypass Apple's permission are not allowed on the iTunes store. Therefore, neither ISL Online nor our competitors may legally control Apple iOS devices remotely.