What's better than lying on the beach with a cold drink in your hand? Refreshing your mind by constantly innovating for greener and smarter ports, for instance. And that's why in the summertime, we have not stopped working. But, honestly, if the ocean is your office, why ever stop? ?
We know we're lucky and we have even more reasons to celebrate! Our efforts produced great results and we couldn't be prouder.
Our AIS station is alive and kicking! Well, right now probably a bit overwhelmed by all the leisure vessels sailing in the Adriatic at this time of year? And our publication about ship detection from low-cost satellite imagery has been accepted at the prestigious OCEANS conference. Bravo, Dejan Štepec, Tomaž Martinčič, and Danijel Skočaj!
Don't worry - we always celebrate by sharing, so we didn't forget about gifts. Keep scrolling, patience is the key ?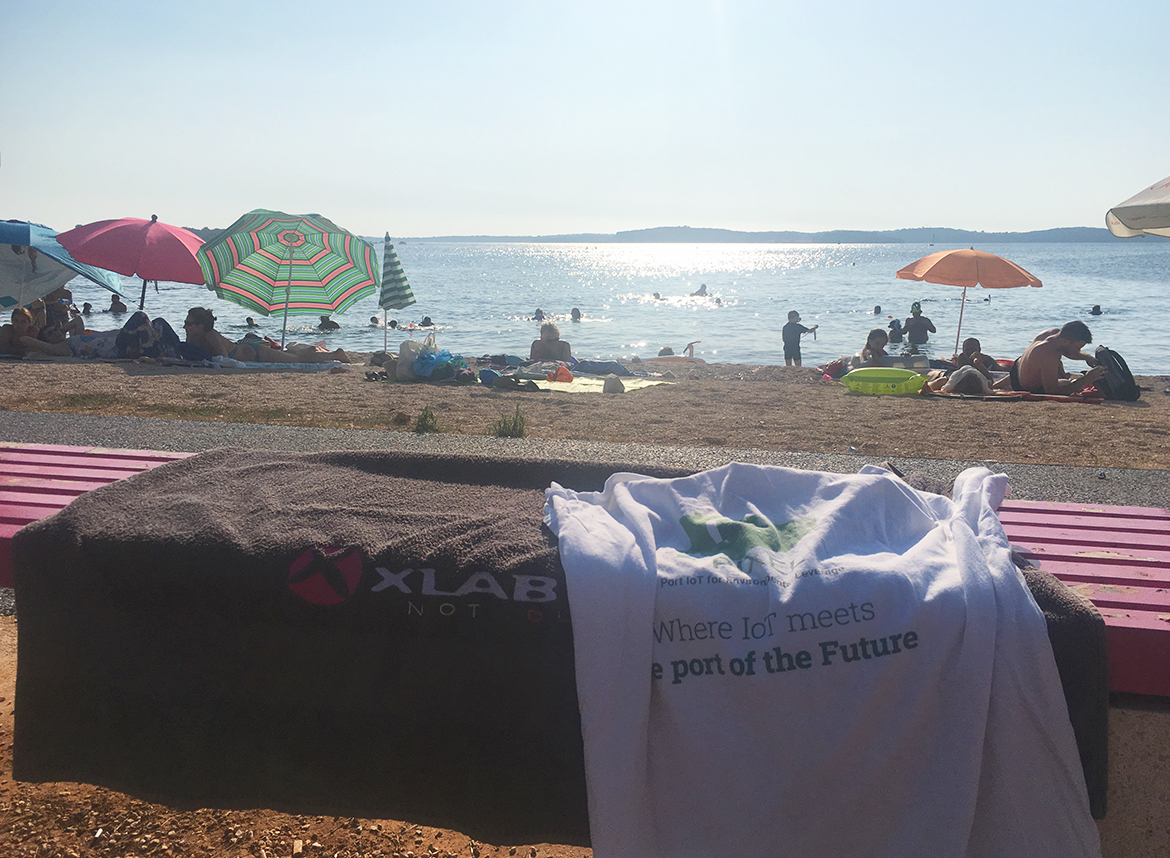 Counting ships: AIS STATION
Since mid-June, we have been monitoring marine traffic across over 4000 km2 of the Adriatic and contributing data to Marine Traffic, FleetMon, VesselFinder, and most importantly, to AISHub, a FREE AIS data sharing service, providing access to real-time ship positions for vessel tracking systems.
AIS is an automatic vessel tracking system that provides information about the ship to other ships and coastal authorities by continuously transmitting vessels' position, identity, speed, and course to all other AIS equipped vessels within range. It offers port authorities and maritime safety bodies the ability to manage maritime traffic and reduce the hazards.
We collect AIS data through our PIXEL Information Hub to make it available for visualisation and analytics. For example, we developed short-term ETA (Estimated Time of Arrival) prediction for ports based on AIS data. With PIXEL, we're proudly part of a solution for greener and smarter ports.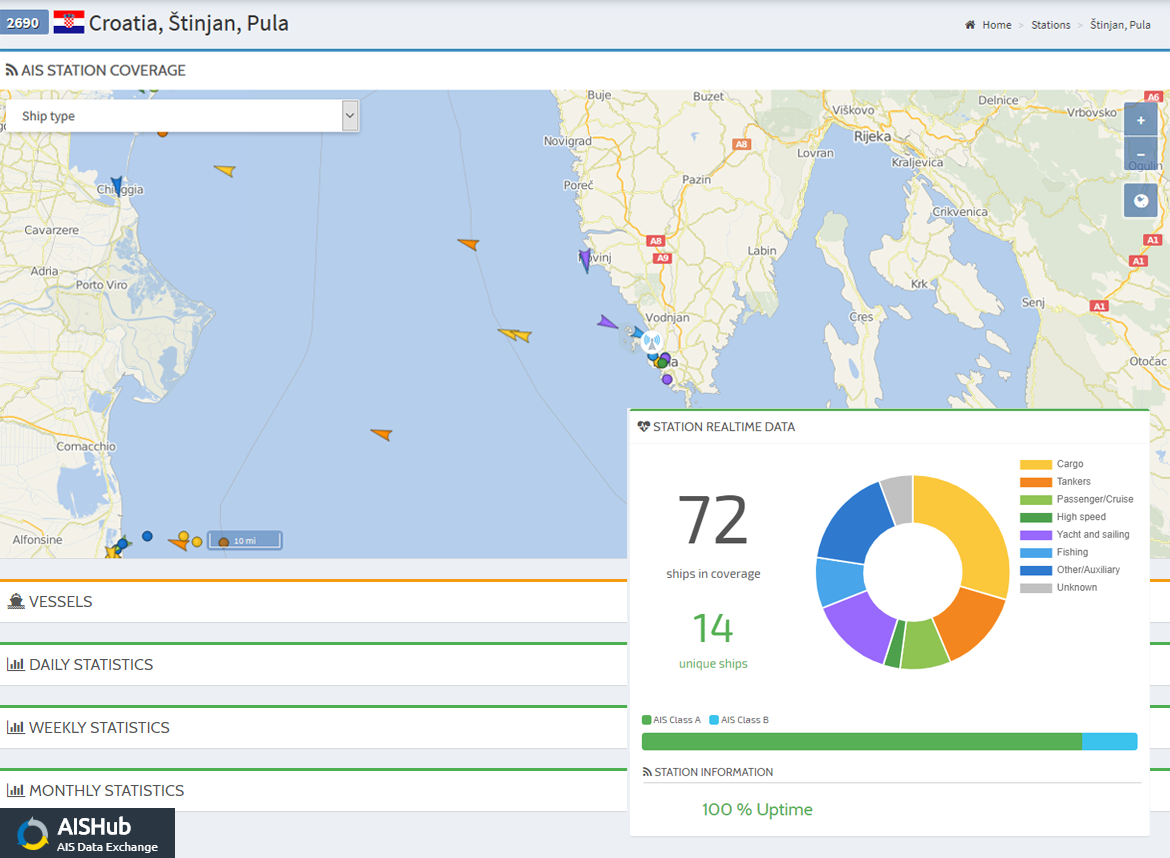 Time to swim with the big fish: OCEANS CONFERENCE
We're excited to be a part of the prestigious OCEANS conference in Seattle at the end of October, where global maritime professionals, industry leaders (for instance Boeing and Siemens), academia and government representatives share ideas and expertise in the marine field, highlight relevant topics and trends, share advances in research, practices, and policies and look at outstanding projects from around the world.
Four days, 2.000 attendees, 100+ exhibitors showcasing the latest innovations, over 500 professionally reviewed technical papers - and ours is among them!
In it, we present our deep-learning-based approach for ship detection from low-cost medium resolution satellite optical imagery. To automatically annotate the data, we developed a procedure that combines openly available AIS data with obtained satellite imagery and cloud masks. With this approach, we get the exact positional matching of AIS GPS data and satellite imagery, needed to evaluate ship detection performance.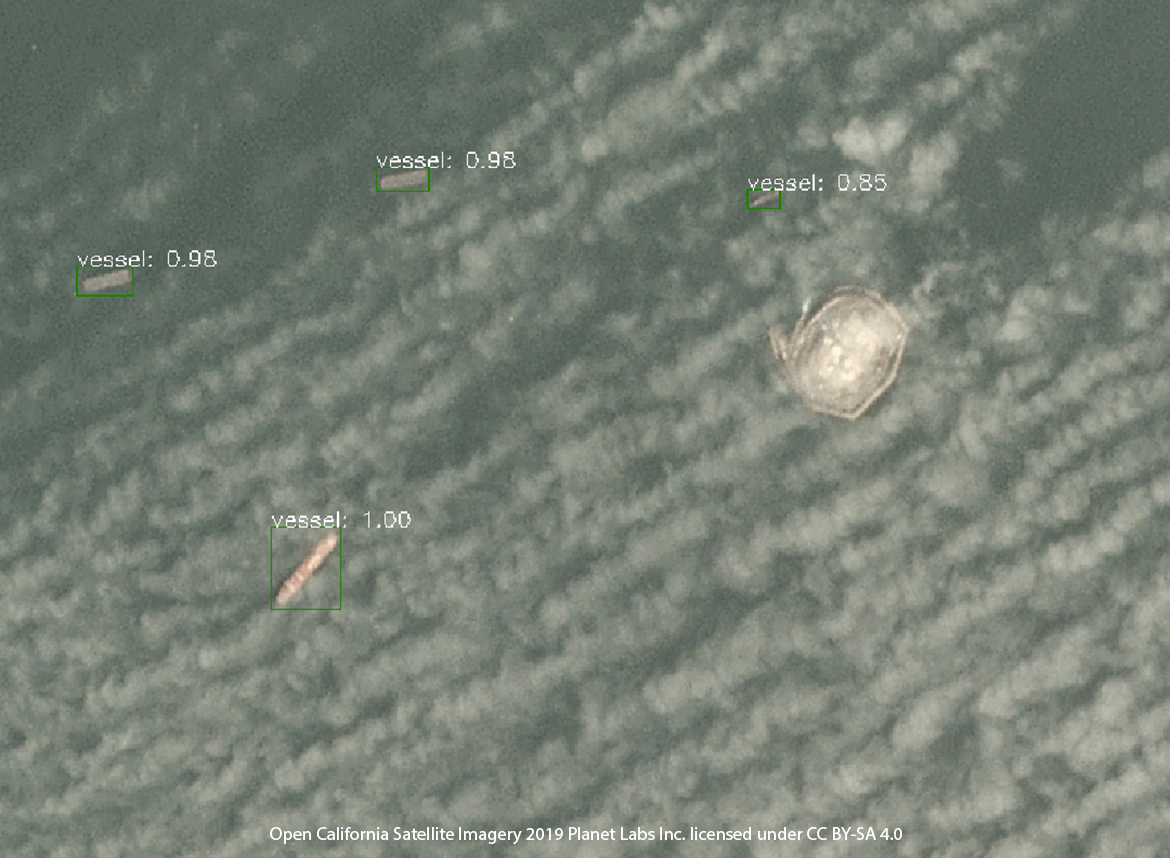 Open California Satellite Imagery 2019 Planet Labs Inc. licensed under CC BY-SA 4.0
The satellite imagery used is either free (Sentinel-2) or presents the cheapest commercial solution available on the market, with unique daily availability of new imagery for every point on Earth (Planet Dove).
Our work on ship detection from low-cost satellite imagery was done in the context of the PIXEL project - the first smart, flexible and scalable solution for reducing environmental impacts while enabling the optimization of operations in port ecosystems through IoT.
'Hold on, you promised gifts!'
Yes, we did. Patience pays off. Now that you've caught a glimpse of what we've been up to, we have a treat for you. Can you guess where the summer photo at the top was taken? The first one to guess correctly what the area seen in the background of the summer photo is, gets a T-shirt and a few other treats. Three, two, one, go! Comment below the post on our social media (Twitter, LinkedIn or Facebook).
Don't let the chance to win our gift pack sail past you ?