After three years of collaborating with 7 excellent partners, another research project in which we shared and deepened our extensive AI and machine learning expertise has come to an end. What we are most excited about, besides the valuable experience, new knowledge, and inspiring collaboration with great partners, is the fact that we have contributed decisively to something that goes beyond being just an industry and academia solution. We have developed a solution that is helpful for everyone.
Having years of experience with artificial intelligence and machine learning, we were excited to take on the challenge of applying it to an entirely new field as part of the WOOLF project, using the latest technology to see what processes are going on inside wood in real time to predict and prolong its life span.
Machine learning and wood? Yes, there is no area that AI and machine learning can't improve, and by participating in a research project like this, we are equipping ourselves with knowledge that will help us tackle any new areas we're faced with.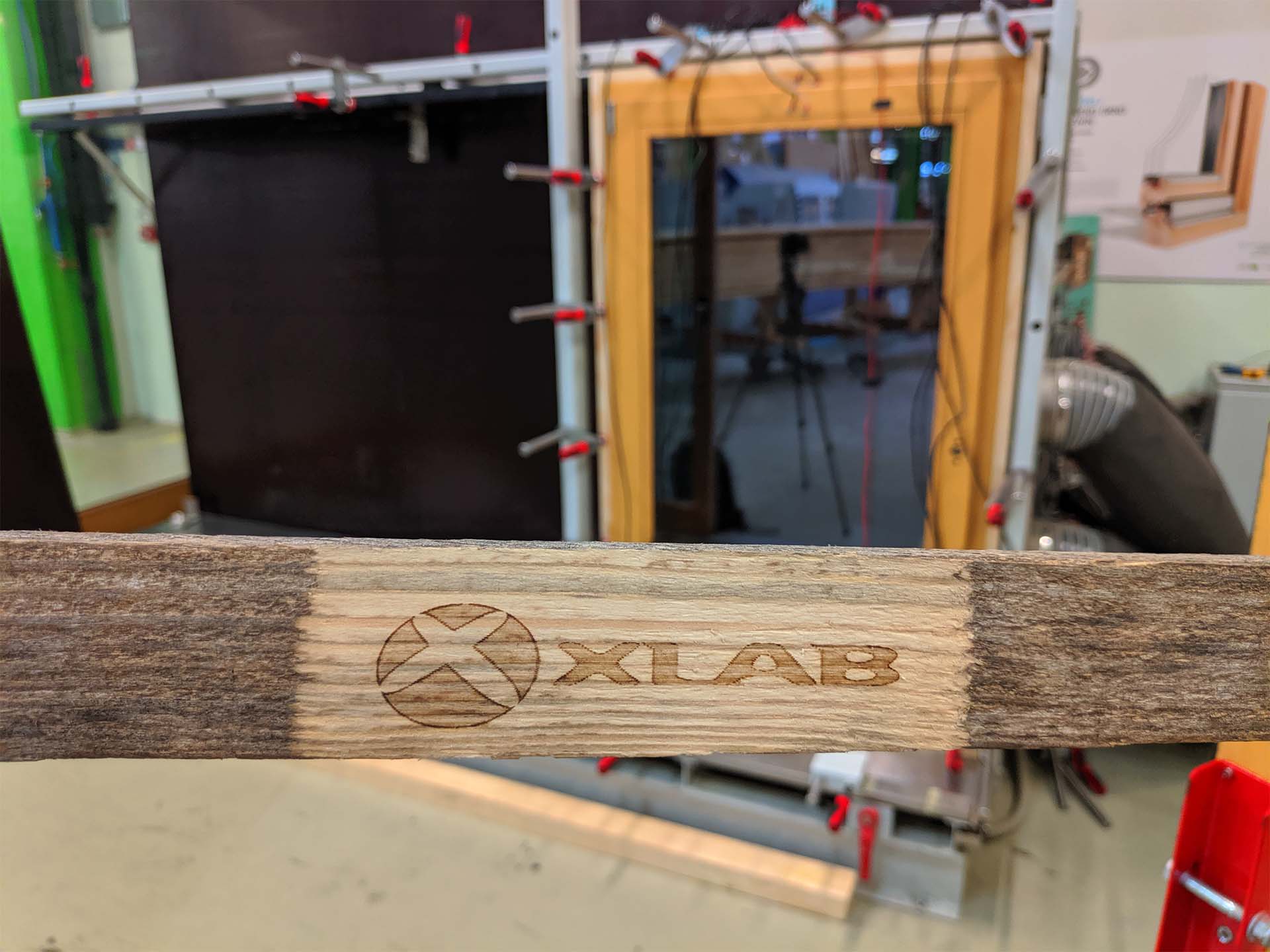 Machine learning helps solve problems before they occur
Wood is both, one of the oldest building materials and the material of the future. But its greatest strength, it being natural, is also its greatest weakness. To really make it sustainable, it's important we take a look at the processes going on inside it, predict how the weather and other outside conditions will affect it, prevent the damage and prolong its life span.
The goal of the WOOLF project was to integrate information-communication technologies into wood structures in order to improve the quality of life and sustainability of wood products.
The focus was twofold – first, to inspect and research the knowledge of wood behavior in case of natural decay, fireproofing, using different coating, and second, to integrate smart sensor technology into wooden building structures to monitor the quality of wood in real time. Based on the gained knowledge and acquired data our goal was to predict possible issues with wooden elements and resolve them before they actually occur. Here is our brightest spot - turning massive data into valuable insights.
Applying different machine learning methods to the prediction of wood behavior
XLAB's role in the project was to support its machine learning and artificial intelligence aspects and the establishment of the ICT system in the cloud. We have led the development of the smart system, enabling the collection, processing, visualization, and storage of data. We gained massive knowledge by applying different machine learning methods to the prediction of wood decay and also to the prediction of the wood humidity value in the wood where the data was lacking. We drew it from the historic meteorological data, which means that we can predict wood humidity behavior even if the wood doesn't have the sensor integrated – for now or for the past if the data exists.
"Being a part of this project helped us gain a new valuable experience. Applying machine learning to a completely new field means we can confidentially apply it to new fields in the future," explains XLAB project manager Matija Cankar.
"What we're really happy about is the fact that we have created much more than just a solution for industry and academia, which have access to hardware for monitoring the moisture in wood, and a cloud tool for managing their data. What's more important is that now everyone, academics, industry, and community, also have a tool to predict how the wood will behave, even in areas where they do not have their own infrastructure that would provide them the necessary data," he adds.
Going beyond: A solution anyone can use
As said, the results of the project benefit everyone. Would you like to know what condition your wooden objects are in? Thanks to the bIOMASS solution we developed in the WOOLF project, anyone can monitor the quality and lifespan of their wood based on historical weather data, without having to have any sensors, using different variables such as temperature, cloudiness, humidity, and precipitation. Upload your own data or simply select one of the available weather stations in the application to download the data you need. Try it out!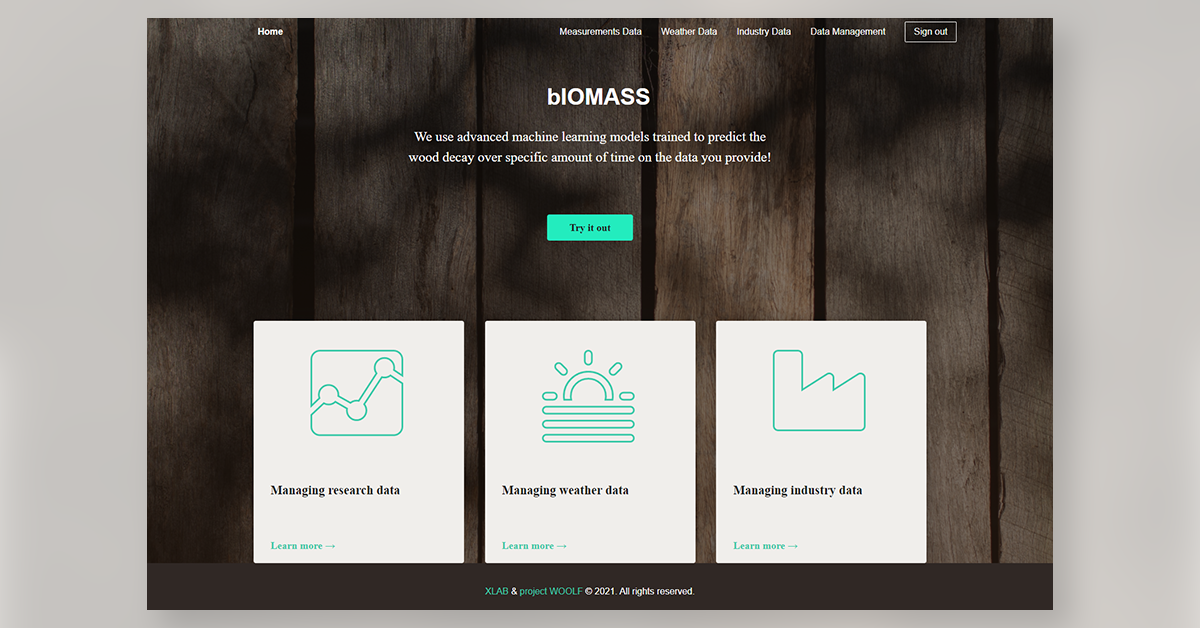 And besides gaining all the experience and developing a beneficial solution, it was exciting to work with such great partners. M SORA, L-Tek, Slovenian Forestry Institute, REM, InnoRenew CoE, Biotechnical Faculty - University of Ljubljana, ZAG (Slovenian national building and civil engineering institute), thank you for the enriching collaboration. We hope to work together on great things in the future!